Product Description
A Different Kind Of Shine
The OPPO Mirror 5 can't help but be admired from all angles, thanks to its sleek exterior and inner strength.
Whether you are intrigued by its utilitarian features from up close and personal, or captivated by its sparkling prisms from afar;
the Mirror 5 opens new doors to new possibilities.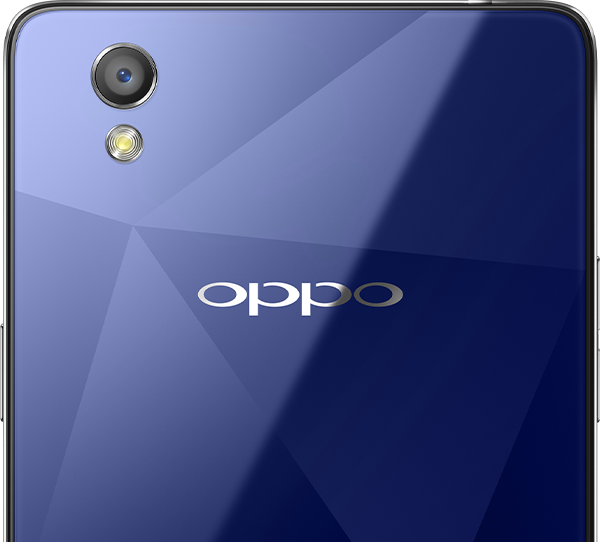 Sparkling Diamond-like Mirrored Surface
Look Back On Elegance
Through Many Fascinating Prisms
Feast your eyes on its unique back exterior; designed with individual cut-glass sections and different reflective tendencies,
all crafted using a sophisticated ultraviolet embossing technique. Choose from stylish monochromes of Ivory White or
Midnight Blue to burst open lights and shadows.
Beautiful Inside And Out
Crafted For Exceptional Handling
Beneath the attractive surface is an innovative internal structure reinforced with a
bi-metallic frame with cross beams for exceptional strength and durability to handle
an incredible variety of exacting tasks.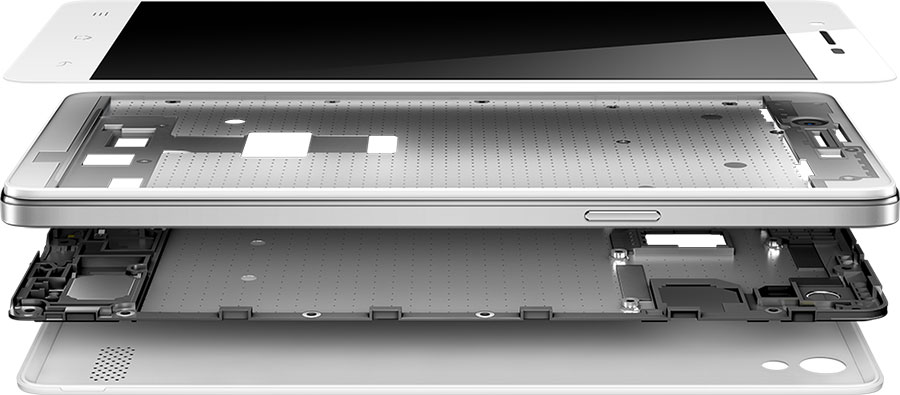 Creative Shots For The Fun-loving Individual
Frame Your Snapshots In All The Right Angles
Whether you're an amateur snapper or a pro photographer, the OPPO Mirror 5 camera combines the functions of high-end
digital cameras whilst catering perfectly to your photo needs – be they fabulous selfies or scenic landscapes.
Its in-built camera does away with the need for any special techniques or complicated extras to give your everyday shots
the "just right" feel you've been after.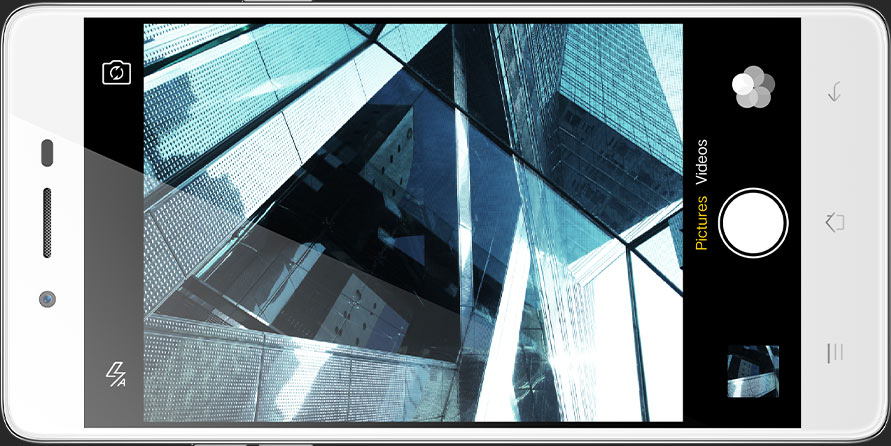 5 Megapixel Front Camera
Let Your Selfies Speak For Themselves
The upgraded 5 MP front camera comes with Beautify 3.0 technology, which eliminates the need for image editing,
leaving you to focus on capturing beautiful and natural selfies to share with friends and family. Comes equipped with multiple
modes, matching gender, age, and so much more.
8 Megapixel Main Camera
Make Your Photos Stand Out
With f/2.2 aperture lens and 1.4 um pixels size, shutterbugs can rejoice with the excellent photographic effects of the 8 MP main camera. With greater photo-sensitivity for low light conditions and a swifter exposure time to minimize blurring, as well as the newly enhanced Pure Image 2.0+ engine, you can look forward to consistently superior images, day in, day out.
Multi-function Photo Shoot Features
For Breathtaking Images
Besides state-of-the-art photographic modes like Beautify 3.0, Double Exposure and Various Filters, other credentials
include modes like Time-lapse, Ultra-HD, Slow Shutter, Panorama, HDR, Super GIF, Audio Photo, Colorful Night, Expert Mode
and Normal Mode to tell your story the way you want it to be told.
Time-lapse
Time-lapse shooting through the method of
interval frame selection, a relatively lengthy
scene can be compressed within a short time.
Super GIF
Record stop-motion animation, with the
addition of reversed and playable GIF animation
modes, to create more fun moments.
Various Filters
11 different built-in filters for one-step image
enhancements. You can easily edit your images
without downloading additional apps.
Double Exposure
Shoot twice and automatically overlap pictures
into one to create unique visual effects.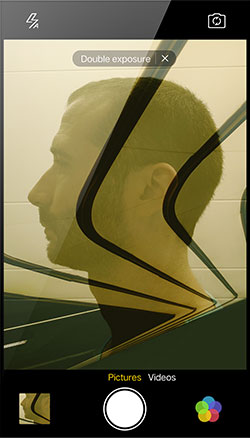 Powerful Inside
Qualcomm Snapdragon Quad-core 64 Bits Processor
2GB RAM + 16GB ROM
Fast and seamless multitasking between games, programs and applications.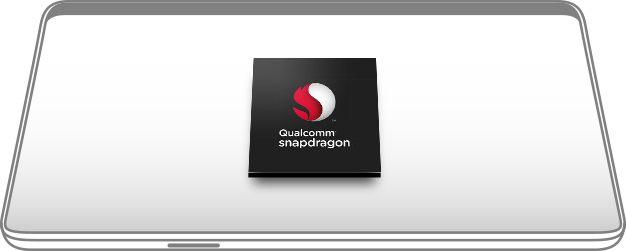 Ultra-wide 5-inch Display
For fantastic image quality and entertainment that is truly pleasurable and enjoyable on the go.
Dual SIM And Dual Standby
Mirror 5 can be simultaneously connected to two different networks while running an external SD card of up to 128 GB.
With super high speeds dual card slots and extra SD card slot to balance your work and personal needs, the Mirror 5 frees you up
to achieve more in any given day.

Smart Remote Control
An Invisible Hand
Smart living is here with the ultra-responsive remote control function of the Mirror 5,
compatible with common household appliances. Not only does it use an all-new concave
lens for stronger and more sensitive signals from vast distances, the platform also
supports online updates of appliance compatibility to give total household control.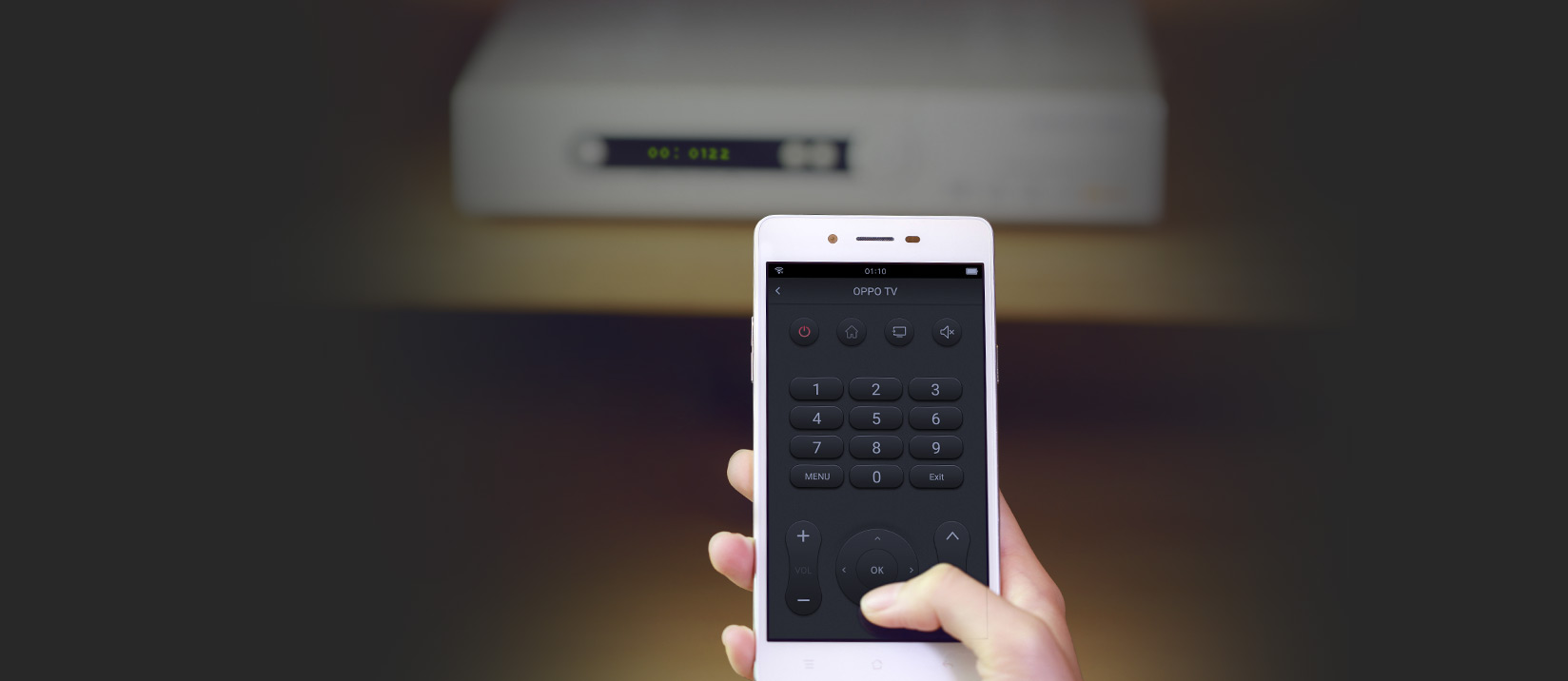 All New ColorOS 2.1 Based On Android 5.1
Faster, Steadier, Better
Mirror 5 has fast activation speed, smooth and steady sliding, more memory and power when ColorOS 2.1 meets Android 5.1 together.
Designed with quality while keeping it simple, we accentuate the core contents and prioritize information accordingly. A clearly layered
and minimalist version that provides a more entertaining user experience.
Smart
Clearance
If the screen is idle for more than 10 minutes, clearing process of memory garbage will be initiated automatically. Real automatic optimization.
Homescreen
Management
ColorOS 2.1 has a specialized three-in-one efficient management and organizing function. Shake it for automatic sorting, quick transfers across pages, and management of icons by batches.
Lockscreen
Notification
Important notifications are shown under lockscreen status to remind user to take action and not miss any important messages.